There are innumerable places to visit in India and even if you make several week long visits to India it is not sufficient for the vast sightseeing here. you might be a wildlife enthusiast, a spiritual seeker, adventurer, culture learner, history buff or a tourist. There are popular tourist travel circuits of India that showcase Incredible India at a go. These famous tour circuits in India each specialize in a different theme and has an matchless attraction to them.
1. Golden Triangle Circuit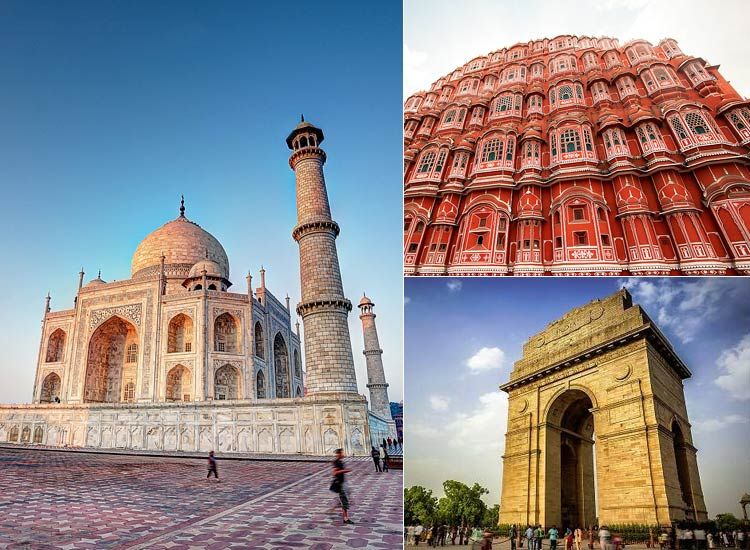 Destination covered Delhi-Jaipur-Agra
Undoubtedly, this is one of the most toured popular tourist circuits in India. The three regions create a triangular structure on the map which is why it is called as Golden Triangle travel circuit. This famed tourist circuit starts at the national capital of Delhi then to north western state of Rajasthan, and finally to Agra which is close to Delhi. Moreover, these regions have some of the top world famous monuments and many UNESCO World Heritage Sites.
2. Wildlife Tour Circuit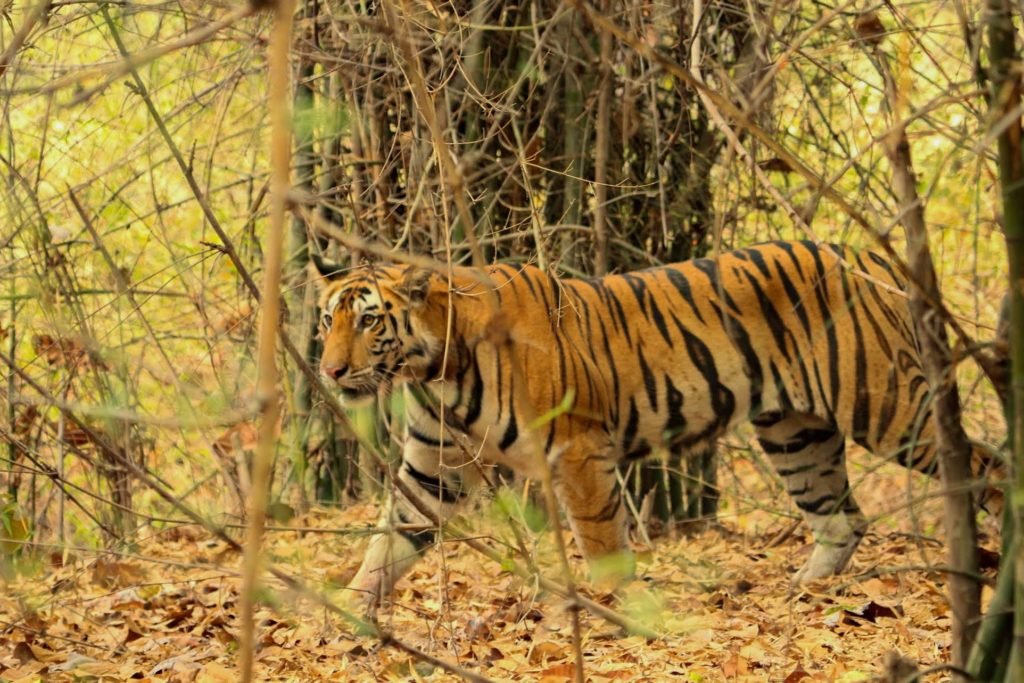 Destination covered Kanha National Park- Bandhavgarh
If you're interested in the wildlife safaris and want to India tour especially for the wildlife, then this famous travel circuit in India is definitely for you. While you spot rare species of wildlife and even picture them if allowed, you can also visit great rivers to watch mesmerizing waterfalls amidst the vast jungles.
3. The Desert Tour Circuit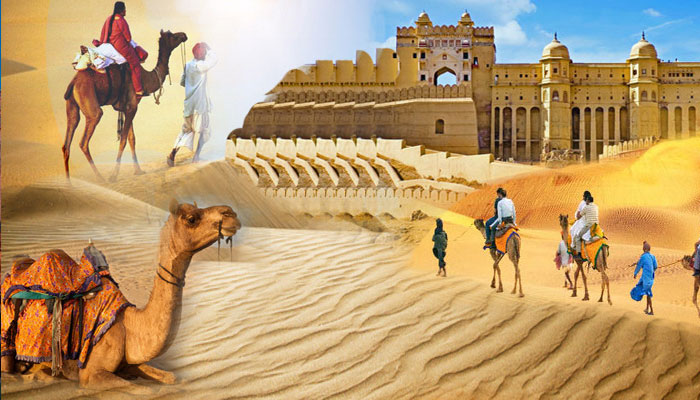 Destination covered Jodhpur-Bikaner-Jaisalmer
Some of the greatest deserts in the world are found in the north-westernn Indian state of Rajasthan. This state is also known as a desert state of India as most of the region is full of sand – sand – sand. Amidst the sand dunes there are mighty palaces and forts built by great rulers in history and still preserved. So, this tour circuit will beguile you as you explore the ancient monuments as you lose yourself in this Desert Voyage.
4. The Backwaters Tour Circuit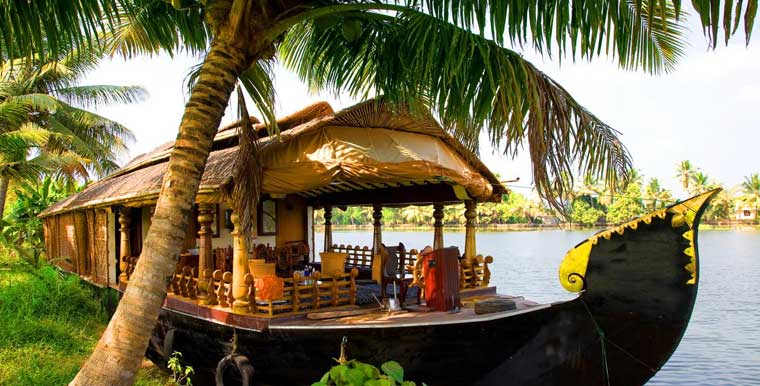 Destinations covered Kochi-Alleppey-Kumarakom
Kerala is a state situated on the western coast and all along there are world famous ports, tranquil beaches and much more for tourists. Stroll through hilly plantations of spice, coffee, rubber, etc. and enjoy the greenery surrounding these places. Travel in a houseboat through the mangroves over the Allepey backwaters and do much more on this travel circuit covering the southern state of India beside Arabian Sea.
5. Himachal Tour Circuit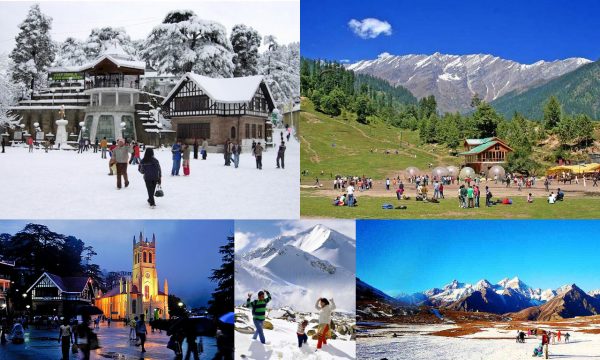 Destination Covered – Shimla-Kullu-Manali-Dalhousie-Dharamshala
This is one of the scenic travel circuits with snowy mountains, hills and valleys in the northern state of Himachal Pradesh. The various ethnicities and cultural forms are something you will learn and enjoy the white beauty of the Himalayan range and monastery, etc. Most of these regions are also well known tourist spots where you can go skiing and in a cable car across valleys.
6. Buddhist Tourist Circuit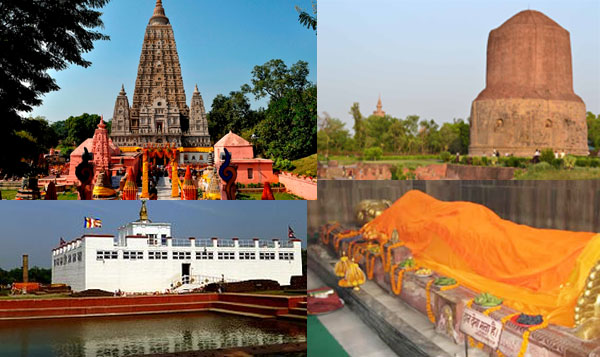 Destination covered – Lumbini, Bodhgaya, Sarnath, Kushinagar
India is a land of diverse cultures, religions, and if you would like to take a spiritual tour then this one is for you. The Buddhist Tourist circuit covers the most famous Buddhist monasteries and temples amidst vast landscapes. It also forms part of famous pilgrimage sites in India. These places are on the top spiritual tour packages of various tour organizers. Find where Buddha attained moksha, taught people, and got nirvana.
7. Chota Char Dham Circuit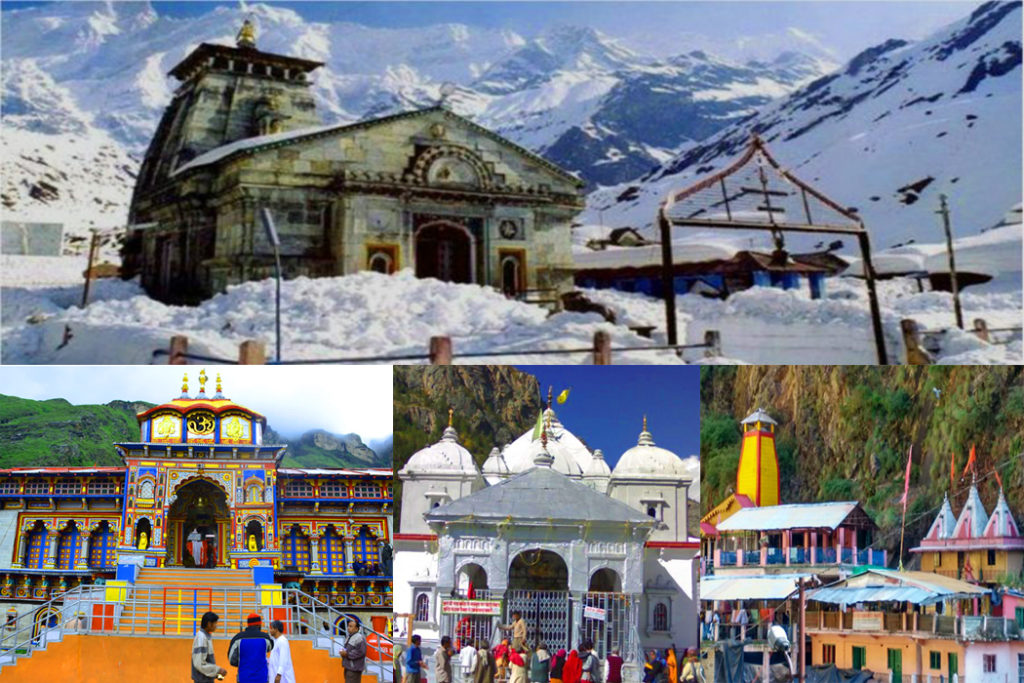 Destination covered Delhi – Haridwar – Barkot – Yamunotri – Harsil – Gangotri – Harsil – Guptkashi – Kedarnath – Joshimath- Badrinath – Haridwar – Delhi
This is one of the most popular spiritual travel circuits in India. People flock to the most famous pilgrimage sites in India. You get to see massive crowds, processions, shows, religious ceremonies, and take blessings at these places. Some of the temples are situated close to picturesque landscape and waters. So, visit some o f the most popular tourist circuits in India.
8. The Nilgiri Circuit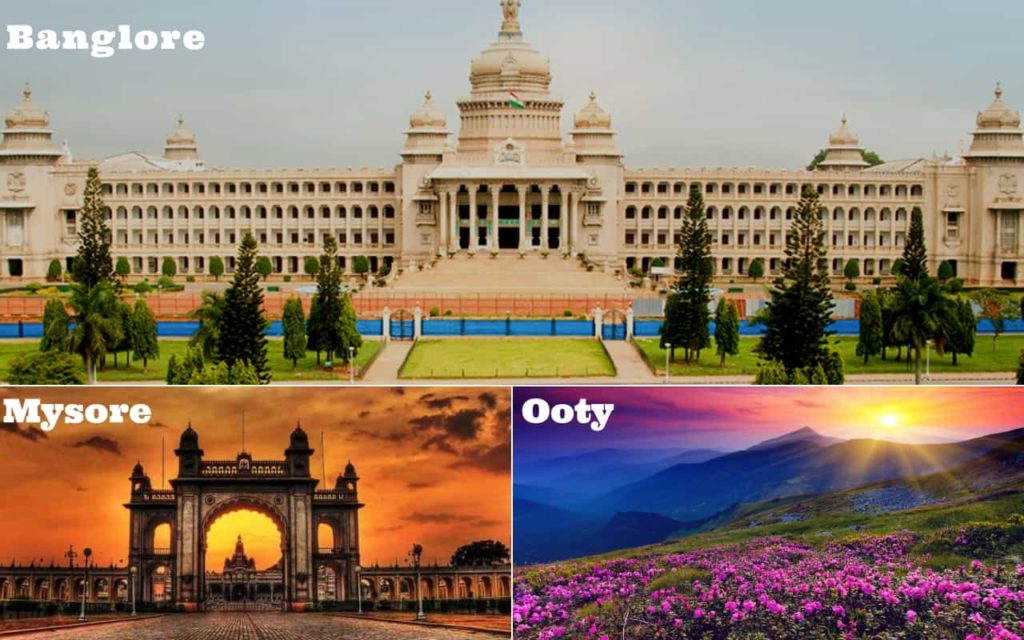 Destination covered Bangalore-Mysore-Ooty
This is one of the picturesque quaint hilly regions with verdant greenery and natural charm of the South. Get through happening cities such as Bangalore and see the nightlife there, explore the centuries old ruins of palatial region of Mysore and find charm and elegance in one of the top hill stations in India- Ooty locally known as Udhagamandalam.