Colorado is an amazing state for many reasons. People across are beginning to sit up and take notice of this fact. The past year and a half have seen an influx of people to The Centennial State, coming from places as varied as California, New York, and Texas.
If you're thinking of checking out what all the attraction is about, this guide will be a great help. Read on to find out about the 10 best places to live in Colorado.
1. Aurora
Aurora is a suburb located east of Denver but it's fast growing into a destination all of its own. Draws here include relatively inexpensive median house prices and an array of safe and clean neighborhoods filled with parks and other outdoor areas. You can see some of the houses available here on Thebarticgroup.com.
2. Denver
Aurora's big brother—Denver, is also an amazing place to live. It averages over 300 days of sunshine per year and you can make the most of the weather in the city's wide range of parks. Denver has a large and diverse population, and it's a great place for young single professionals to mingle.
3. Boulder
One of the best-known cities in Colorado, Boulder is often referred to as the gateway to the Rockies. It's got a booming tourist trade, but it's a great place to settle as well. As the home to the University of Colorado, this city may be best suited to a slightly younger crowd.
4. Colorado Springs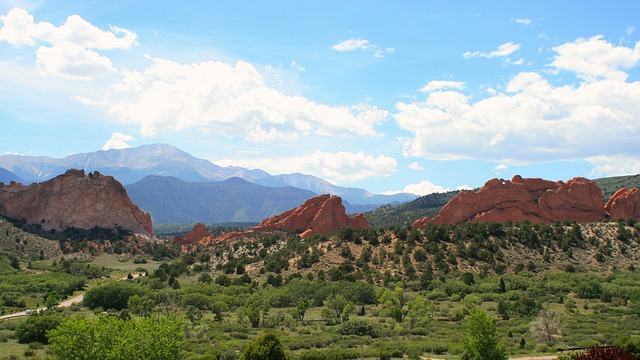 Colorado Springs is a big city with breathtaking views. It's suited both to families and young professionals, and it's one of the most populous cities in Colorado. To top it all, the house prices are lower than in many other cities in the state.
5. Castle Rock
Castle Rock is another area that's located outside of Denver, this time 35 minutes to the north. It's smaller than other areas on this list, and it's got plenty of small-town charm while still offering the amenities of a big city. It's known for its great shopping facilities.
6. Fort Collins
Fort Collins is a historic city that's also got its fair share of charm. It's so charming, in fact, that Disneyland's Main Street was modeled after it! It's popular with college students, but it's also an undeniably serene place to raise a family.
7. Lakewood
Lakewood is an affluent community where the house prices run a little higher, but it's not hard to see why. A small and exclusive community, there's everything you could want in this charming town. It's also nearby to Denver, another draw.
8. Pueblo
Now for something more affordable. With house prices around the $200,000 mark, Pueblo is one of the more affordable areas on this list. It's also got great amenities and a fantastic climate to boot.
9. Vail
Famous for its skiing, Vail is another exclusive community where a house is going to cost you a pretty penny. If you love winter sports, however, it's an amazing place to be. The population of Vail is less than 6,000.
10. Louisville
Finally, we have Louisville, another Denver suburb. Here, the amenities are superb and the school system is top-notch. For these reasons, a home here will set you back quite a bit.
The Best Places to Live in Colorado
The above represent the absolute best places to live in Colorado. Hopefully, this list has inspired you to learn more about this beautiful and welcoming state. For more moving tips and tricks, check out the rest of our content!