When it crosses all limits and boundaries, art can create amazing masterpieces that may astonish your eyes. One such example is the introduction of themed Demon Slayer Cake. Gone are those days when you used to buy a cake from the shop and consume it to satisfy your taste buds. In this era of Instagram and Facebook reels, everything needs to be viral, so as your birthday cake. Everything needs to be unique, whether it's your trip to Goa or your birthday celebration.
And this craze gave a new dimension to the cake baking as well. Bakers have come up with customised options to prepare cakes and decorate them according to your preference. These theme cakes can be on your favourite anime series as well. How about a Demon Slayer cake for your anime lover friend? If you are a Demon Slayer fan, then go through this article to find out the best way you can bake a themed cake for your loved ones.
7 Outstanding Demon Slayer Cake Ideas
Themed cakes are amazingly artistic with innovative styles and decorative ideas. Choosing the best-themed cake for your or your loved one's birthday is no more than cracking any exam. It has to be unique to attract people and bring 1k likes to your Instagram reels, isn't it? Without that masterpiece, your birthday blog remains incomplete, so let's check out these 7 amazing Demon Slayer Cake ideas:
1. Photo Demon Slayer Cake
As you already know, in photo cakes, you can get an imprint of the person or character you want to feature on your cake. While preparing your manga-themed cake, you can use this technique and get your favourite Demon Slayer character imprinted on the cake.
So, who is your favourite Demon Slayer character; Tanjiro, Nezuko or Muzan? Just select your favourite character and get their picture imprinted on your photo cakes.
2. Fondant Cakes
Fondant cake is a revolutionary invention in the history of cake baking with its next-level creativity. Fondants are different from other icing techniques; it is made of gelatine, glucose and sugar. Fondants can be rolled and twisted to any shape.
You can create a Demon Slayer cake themed with a special character or a memorable extract from the series. Fondants are the best way to give it a shape.
3. Pinata Cakes
Who doesn't like surprises? All human beings with a bunch of expectations love to be surprised, especially on their birthdays. And a Pinata cake is the best way to surprise your loved ones with a hidden surprise. This cake comes with a hard chocolate coating, generally shaped like a heart; you have to break this heart, and your cake will be inside the heart.
While baking your Demon Slayer birthday cake, you can choose your favourite character or any special manga object from the series. You can customise a chocolate structure of that character or object instead of a heart. And on breaking that structure, you can discover the delicious cake inside it.
4. Illusion Style Cakes
Illusion cakes are breaking all taboos with their innovative ideas and presentation. You may have come across Instagram reels where bakers are cutting chairs, tables, cups, hands and a lot of other stuff that seems so real. But after they cut it out, we find out those are actually cakes.
They are made so perfectly that you cannot differentiate them from the real object. Why don't you create a Demon Slayer cake with the structure of Muzan, and when you cut it, you get a delicious red velvet cake inside. Isn't it fascinating? Then try it out on your next birthday.
5. Character Cakes
Remember the Doraemon or Pickachu cakes on your birthday when you were a kid? Yes, you can create a Tanjiro or Nezuko cake the same way for your next birthday. Get your cake cut out in the shape of the character you want and top it with colourful icing matching their outfits from the series. And your Demon slayer cake is almost ready.
So, which Demon Slayer character are you choosing for your cake?
6. Mirror Glazed Cakes
A mirror glazed cake is coated with a mixture of gelatine, water, cream, sugar and a flavour of your preference. It gives a mirror effect on the cake and creates an amazing texture that would attract your eyes. You can simply create a mirror glazed cake with the Demon slayer theme colour and top it with non-edible character stickers. And your Demon Slayer birthday cake is ready to hit the floor.
7. Jelly Cakes
This one is my favourite! Imagine a cake topped with a transparent layer of jelly infused with edible colours to create beautiful illusionary images. I feel like keeping this piece of art without cutting it into pieces. They are so beautiful and creative.
While planning for your next birthday or your anime lover friend's birthday, don't forget to try it. Create the best part of the Demon Slayer story in your jelly cake and surprise your loved ones on their birthday.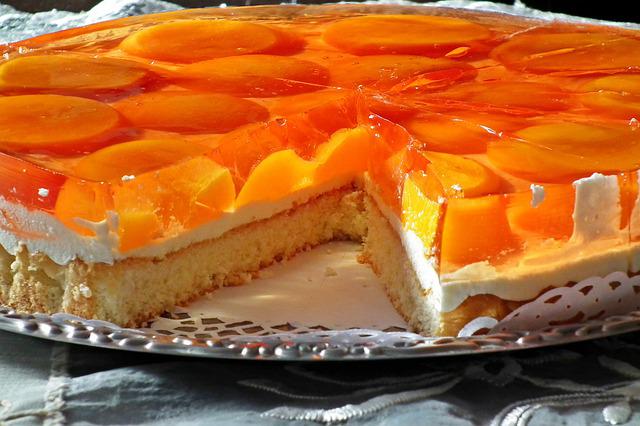 Best Demon Slayer Cake Topper For Decoration
If you want to keep your cake simple and only add a topper for the decoration, then it will be even easier. Just bake a cake of any flavour you want and top it with your favourite character figures. You can buy a decorating kit from shops or even order online. A Demon Slayer cake topper decoration kit contains the following stuff:
• Different flavours of whipped cream
• Star tip, circle tip, etc. Piping tool
• Theme-based colour sweeteners
• Figures of your favourite character
• Colour straps
• Cream band, etc.

Decorating cakes with exquisite custom holographic stickers is a very good choice. Stickers from Customsticker.com can meet any of your ideas, and you can customize stickers with Demon Slayer or other anime themes. You can design any pattern you want to stick on your cake or on the outer packaging of the cake according to your theme.
Conclusion
So, here are the different ways you can bake an amazing Demon Slayer cake and surprise your anime lover friend or sibling on their birthdays. You can choose any of the mentioned cake styles according to your preference ad budget and create the best birthday reels and blogs ever. What can be more engaging content for an anime lover than a manga-themed cake on his/her birthday?